Oh! Welcome to The Page Home!
---
Yes, this is really The One And Only










































---
WHAT A SAD DAY!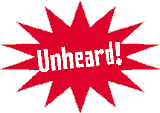 IS IT OUR FAULT?!
Terrible!!!!
Two Of Our Honoured Member Of Our Honoured List Of The Friend Of The Italian Opera Were Captured From Not Very Honoured Terrorists!!!
Help Them!
CLICK

HERE!
For all of you who don't care a shit of the captured members: the picture of the First Convention of The Friends Of The Italian Opera (please
CLICK HERE!)
And those of you who don't know nothing about the first convention, can also click here


Thanks to Letterror Enrico