.
BMF Monumentale
BMF Monumentale is based on an original design from the XIX century I found in a book. I digitalized it an complete the character set – originally very poor. The perspective and the shadows make the letters really monumental: so I choose the name. To complete the family I added a version with only the surface of the letters: you can combine them using different colors to make them look even cooler.

The typeface family will be soon available at the BuyMyFonts.com Shop.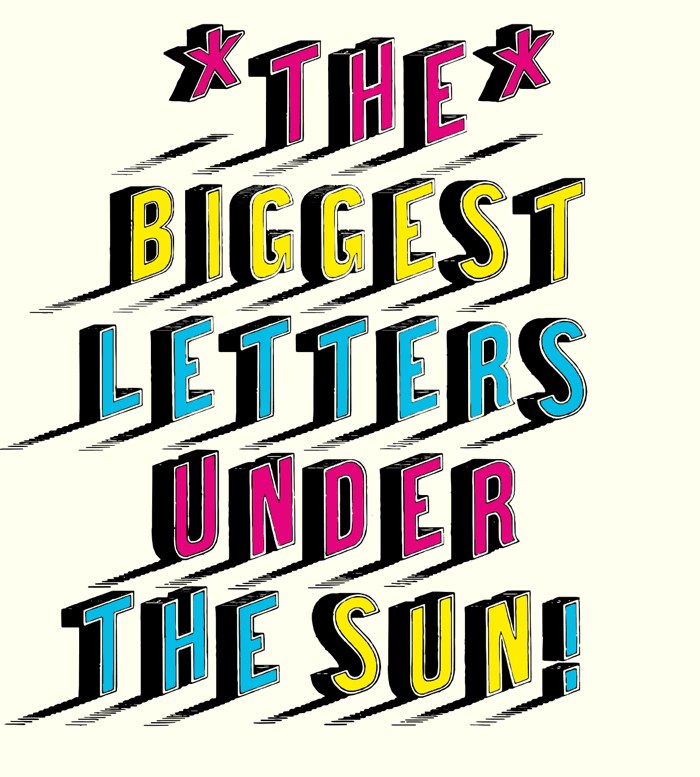 A monumental coloured screenshot.