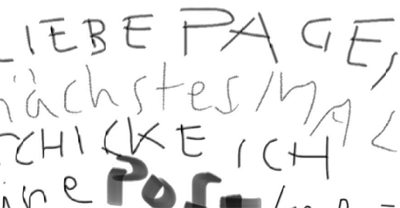 Gekrizelte Notizen
in Page 01|16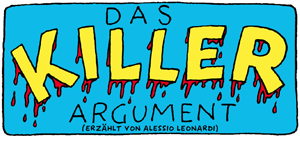 Das Killer Argument
in Page 06|15

Das Killer Argument
Die Page hatte vor, eine Ausgabe über Humor zu publizieren, was gut gegangen wäre, wenn sie mich nicht dazu gebeten hätten, einen Beitrag zu leisten …

--> weiter

Interview
Berliner Zeitung, 3. Mai 2014

Keine Kleinschreibung vor Karl
Ein Interview über meine Arbeit an der Schrift für Berlin, die BMF Change, meine Comic und andere lustige Dingen – alles etwas durcheinander, aber immerhin auf dünnes Papier (nur in den Archiven der Zeitung) und Online.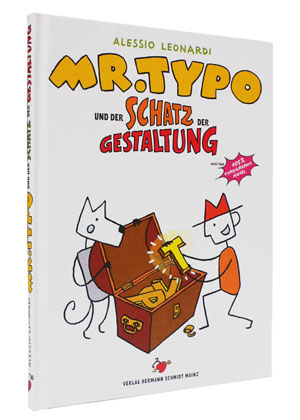 Mr. Typo
und der Schatz
der Gestaltung
von Alessio Leonardi
Verlag Hermann Schmidt Mainz,
96 Seiten, vollfarbig
Mehr als 500 Zeichnungen
und auch eine Menge Wörter.
Mr. Typo und der Schatz der Gestaltung
So Karin Schmidt-Friderics über das Buch:

Typografie ist die Kunst, mit wenigen ausgewählten Zutaten großartige Kommunikation zu gestalten.
Es ist an sich nicht schwierig und macht richtig Spaß! Vor allem, wenn man ein paar grundlegende Dinge kapiert hat.
Typografie ist ein echter Schatz. Mit dem geballten Wissen und dem charmanten, italo-berliner Humor von Alessio Leonardi im Rücken hilft Mr. Typo Ihnen, diesen Schatz zu heben.
Beim Lesen dieser Typo-Graphic Novel werden Sie mal lachen und mal leise schmunzeln — und ganz nebenbei den heitersten Typografiegrundkurs der Welt absolvieren!

--> weiter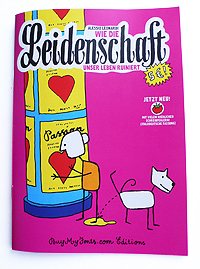 Wie die Leidenschaft
unser Leben
ruiniert
von Alessio Leonardi
2010, BuyMyFonts.com Editions
48 Seiten, komplett in S/W
Wie die Leidenschaft unser Leben ruiniert
This comic is only available in german (at least for the moment). Sorry!
Dieses Comic Book is nur auf deutsch mit vielen niedlichen Fehlern erhältlich. Zum Glück!
Die Geschichte
Ich wurde eingeladen, einen Vortrag zum Thema Leidenschaft auf der Typo Berlin 2010. Anfäglich hatte ich vor eben einen Vortrag vorzubereiten, leider klappte es nicht so wie geplant. Die Zeichnungen, die ich als Unterstützung meiner Thesis zeigen wollte, nahmen die Oberhand und zwangen mich, noch mehr Zeichnungen zu machen und noch mehr bis ich im Prinzip ein Comic Book hatte, aber keinen Vortrag.
--> weiter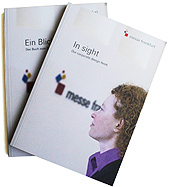 Ein Blick | In Sight
Ein Buch über das Corporate Design
der Messe Frankfurt
by Alessio Leonardi
2011, Frankfurt am Main, Germany
--> read more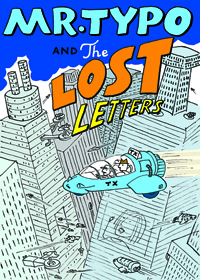 Mr. Typo
The Lost Letters
2008, Mergenthaler Edition,
Bad Homburg, Germany
with Jan Middendorp
--> read more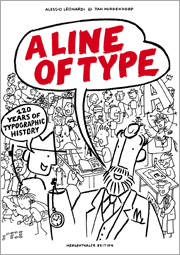 A Line of Type:
120 Years of Typographic History
2006, Mergenthaler Edition,
Bad Homburg, Germany
with Jan Middendorp
--> read more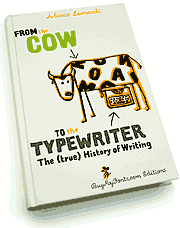 From the Cow to the Typewriter:
The (true) History of Writing
2004, BuyMyFonts.com Editions,
Berlin, Germany
--> read more.
The book can be order at BuyMyFonts.com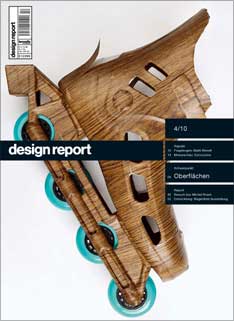 Pitch!
Design Report 4/10, 2010, Germany

For this issue of Design Report I was asked to draw a comic about design pitches. In full color!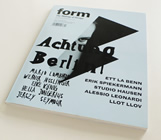 Achtung Berlin | Alessio Leonardi
Form 233, 2010, Schweiz

A special issue about design in Berlin – with an article dedicated to my work.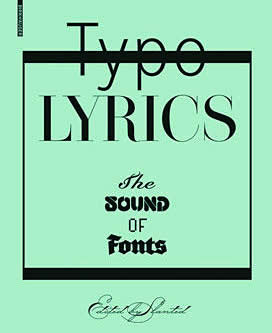 Typolyrics
The Sound of Fonts
Edited by Slanted
2010, Birchenhäuser
Basel, Schweiz

A graphic contribution: I illustrated a song using the BMF Elettriche typefaces.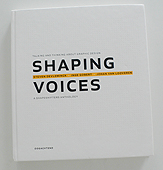 Inteligence, Typefaces and Sex
in "Shaping Voices"
Oogachtend Editions
2010, Belgium

An interview, more or less.
.
How good is bad type?
Form 234, 2010, Schweiz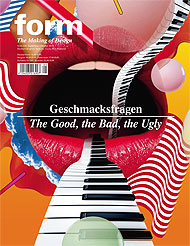 .
BMF Monodimensionale
and FF Handwriter
Slanted #11, 2010, Germany
.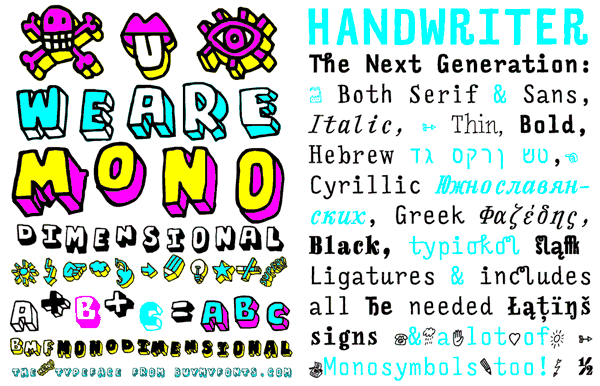 .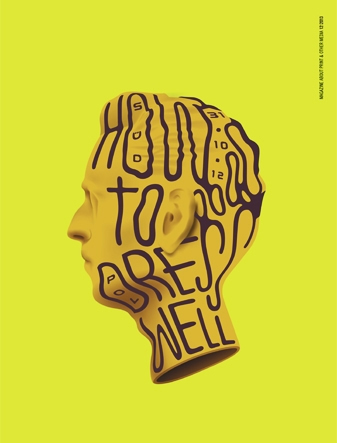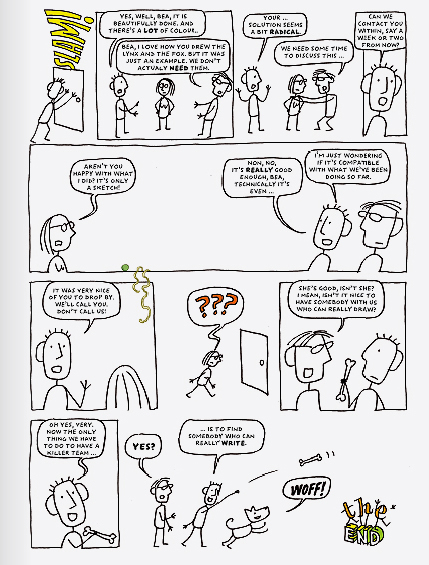 Berliner Zeitung, 2./3 Oktober 2010
For the 60th birthsday of Charles Schultz' Peanuts, I was asked by the Berliner Zeitung to draw an Hommage to Charlie Brown and his friends.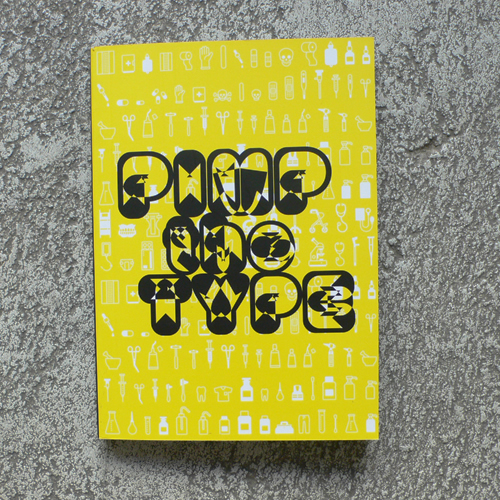 Typodarium 2010
2010, Verlag Hermann Schmidt Mainz, Germany
Pimp the Type
Exhibition Catalogue, 2009, Valencia, Spain
Typodarium 2009
2009, Verlag Hermann Schmidt Mainz, Germany
Do it yourself
Page 04/05, S.52/53, Deutschland
ATypI - Crossroads of Civilisation
Communication Arts #335,
March/April 2005, pp. 124/126, USA
From the cow to the typewriter
Publishing Praxis 11-12/04, S.72, Deutschland
Atipico italiano
Page 12/04, S.38/39, Deutschland
ATypI in Prag
Page 12/04, S.10, Deutschland
About face.
Grafik #120, 2004, S.50-52, England
Koop dit boek niet!
96 2|2004, S.42-43, Belgium
Caratteri bizzosi
Progetto Grafico 2|2003, S.50-55, Italia
Alberobanana
(apparenti) paradossi tipografici
ArtLab 2|2003, S.26-27, Italia
Ein Bogen, tausend Verpackungen
Das Packaging-Projekt für die Schering AG
Creative Verpacken 2|2003, S.31-32, Deutschland
BerliNo: cronaca della scomparsa di una città
N.B. 01/01, S.74-79, Italien
Familienplanung, Die neue Linotype Univers
Page 08/97, S.46, Deutschland
Tipografia e religione
Climax 2/96, Italien
Letterror
LineaGrafica 318, Italien
Jonathan Barnbrook
LineaGrafica 316, Italien
Frutiger und sein Universum
LineaGrafica 310, Italien
Verso il carattere totale,
Luc(as)deGroot und holländischer Schriftenentwurf
LineaGrafica 309, Italien
Cronaca dal mondo dei caratteri,
Typo'96 Berlin
LineaGrafica 309, Italien
Schnittstellen in der Stadt
Ponte 5/94, Italien
informationdesign für Städte
Paesaggio urbano 9/94, Italien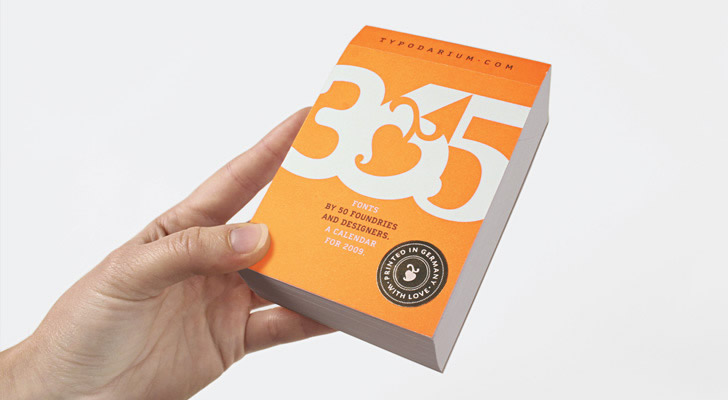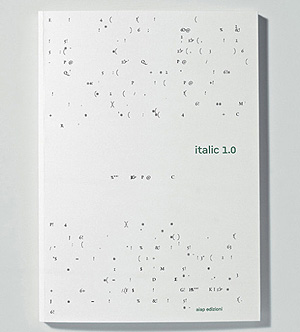 Essays
Caratteri
in "emotional-digital", Thames & Hudson, London
(deutsche Ausgabe erschien bei Universitätsverlag Hermann Schmidt, Mainz)
Alberobanana
in "Italic 1.0", AIAP, Milano, 2002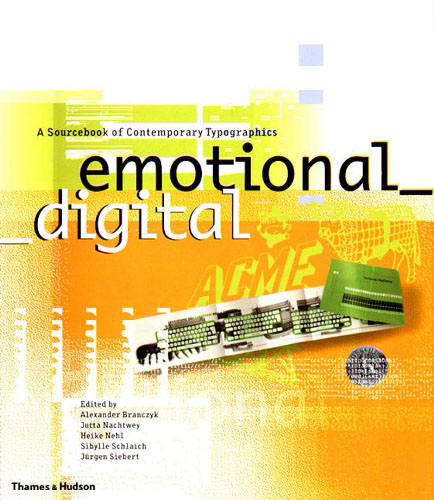 .
Articles about me and my stuff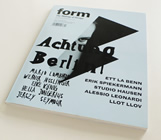 Achtung Berlin | Alessio Leonardi
Form 233, 2010, Schweiz
Homo Creativus (Plakat)
in Fritz Kahn – Man Machine / Maschine Mensch
von Uta von Debschitz und Thilo von Debschitz
Verlag SpringerWienNewYork, 2010
Un carattere per Berlino
in Disegnare le citta.
Grafica per le pubbliche istituzioni in Italia
Andrea Rauch, Gianni Sinni (a cura di)
LcdEdizioni, 2009, Firenze, Italy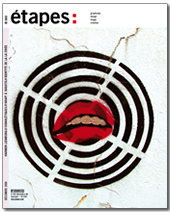 Alessio Leonardi
Ich bin ein Berliner
Étapes #163
2008, Paris, France

BMF Change
in Italic 2.0
Il disegno di caratteri contemporaneo in Italia
Marta Bernstein, Luciano Perondi, Silvia Sfligiotti (curators)
De Agostini/Aiap, 2008, Novara, Italy
Elettriche: ein Schriftsystem von Alessio Leonardi
Slanted #4, S.18/23, Deutschland
Buy My Fonts, slave!
Slanted #3, S.118/121, Deutschland
A nova tipografia italiana
tupigrafia, Nº 6, 2005, (pages are not numbered!), Brasilien
Typo on Typo
Typo, 09|2004, Prague, Tchechien
About the TypoBerlin2004 and my book
Typo Berlin 2003
ARC Design n°31, 2003, São Paulo, Brazil
A. Leonardi
in "Italic 1.0", AIAP, Milano, 2002
What is art?
in "Communication what?" a cura di G. Camuffo, MA edizioni, Venezia, 2002
Self-promotion activities
PAGE 11/01, S.24-25
2nd Award Winning Award und Weimar 2001
PAGE 09/01, S.10-11, und S. 15
Licht aus... Präsentationstechniken
PAGE 04/98 S.78
Internationale Typoszene
PAGE 12/98 S.28
typo[media]
Druckspiegel 7-8/97 S.80
Provokante Typen, Vortrag FH Bielefeld
Neue Woche 27.6.97
emotional-digital - Portraits von internationalen Schriftentwerfern
und Ihre neuesten Schriften
S. 44f/ S.120ff/ S.176ff/ S.19

neugierig - das Buch über deutsches Grafik Design
S.178-18

New Design: Berlin - the Edge of Graphic Design
Grayson Publishing, USA, S.126-133

Made with FontFont
Type for Indipendent Minds
BIS Publisher, The Netherlands, S.174-179


Interviews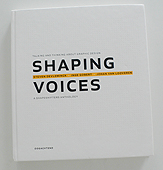 Inteligence, Typefaces and Sex
Alessio Leonardi
in "Shaping Voices.
Talking and Thinking about Graphic Design"
S.67/73,
Oogachtend Editions, 2010, Belgium
.
Uhm oh, ah!
Progetto Grafico, 2005, Italy
Typografie und mehr
Interview
De:Bug 07/08|05, S.56, Deutschland
La forza del carattere
OHT 45, 2|2003, Milano, Italia
Intervista di C. Branzaglia
Exhibitions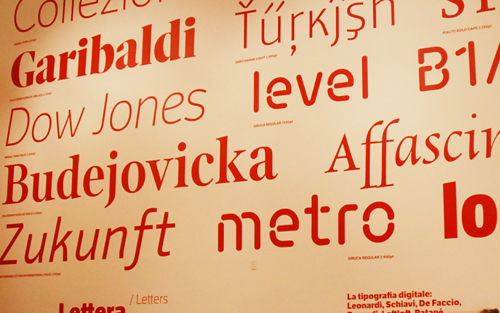 Italian Design
Triennale del Design
Mailand, Italien,
Mai 2012

GrAphorism
Cream, Barcelona, Spain
10–15 November 2011

150_150_150
Ente Fiera, Civitanova Marche, Italien,
19–22 Mai 2011

Capital: Berlin Buchstaben
Mota Italic Gallery,
Berlin, Mai 2011

Berlin Square, Expo 2010
Shanghai, China, 2010

Message On The Bottle
messaggi di designer da tutto il mondo
Designerbotschaften aus aller Welt
designer messages from around the world
Hamburg, Mai 2008
Triennale di Milano, September 2008

Pimp the Type
MuVIM, Valencia, June-September 2008

Italic 2.0
Torino, 2008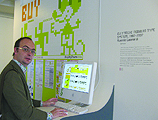 Designmai
BMF Elettriche Modular Type System 1.0
Berlin, Mai 2007

FiFFteen
15 years of the FontFonts
Bratislava, Belfast, Stockholm, San Francisco, Los Angeles,
Toronto, Goa, Barcelona, Bologna, Antwerp, The Hague,
Helsinki, New York, Berlin, Manchester, London
2004-2008

A nova tipografia italiana
Saõ Paulo, Brasil, 2005

Bold, Nuovi grafici italiani
Centro Culturale Candiani e Galleria Contemporaneo,
13.10-8.12.02, Mestre

Italic 1.0
Roma, Milano, Stuttgart, Città di Castello, 2002-2003